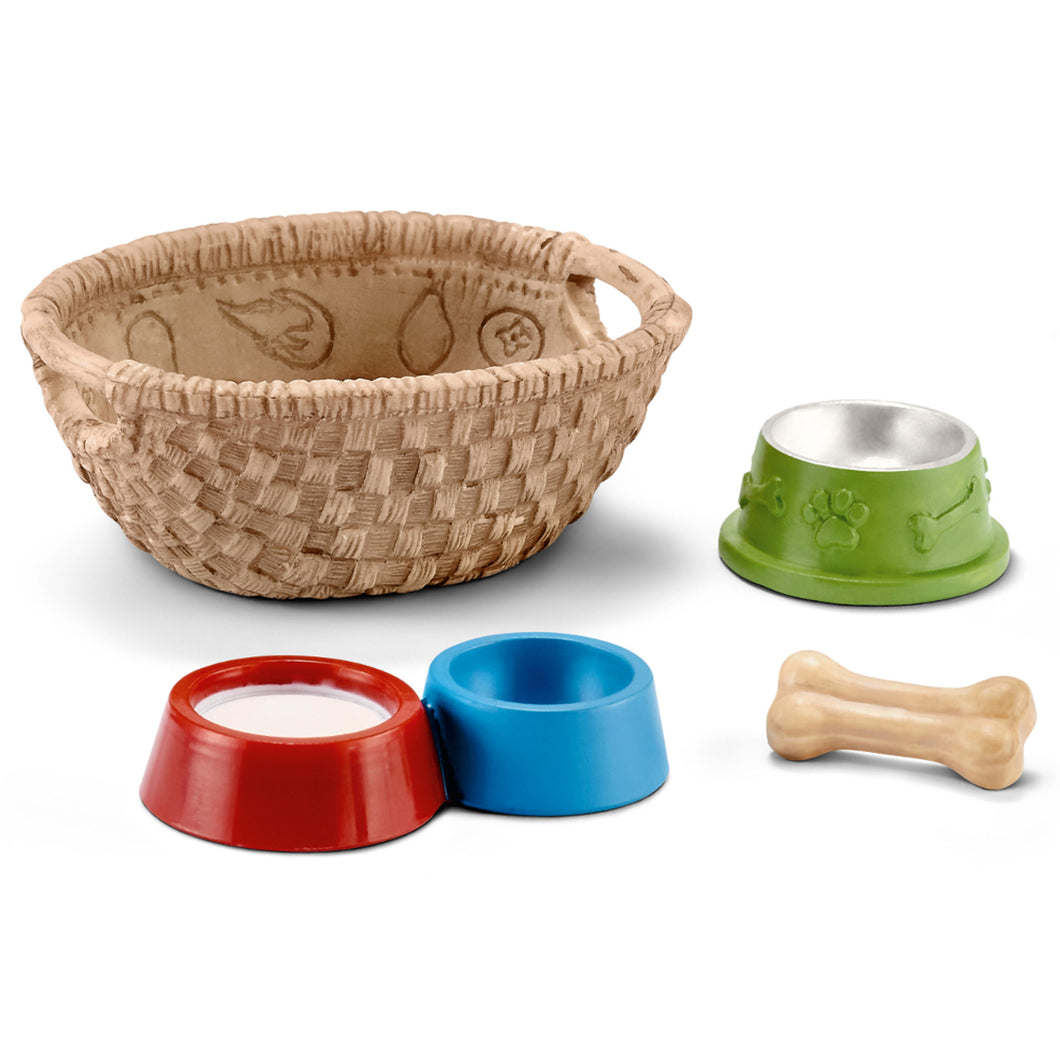 Feed Set for Dogs and Cats - Schleich
Schleich
Regular price $11.90 Sale
Schleich Feed Set for Dogs and Cats - 42293
Dogs and cats are intelligent, playful pets and love to be stroked. To make sure they feel at ease in their home, each animal should be given its own bowl. Animals prefer eating from their own dish too. That's why our four-legged friends get separate bowls. It's also better for their health, because eating from shared bowls can transmit colds and other illnesses. After "dinner", the cat curls up in its basket and the dog gets a delicious bone as a special treat. This bone cleans the dog's teeth and massages its gums. It also contains valuable nutrients. In addition, chewing the bone calms the dog down and keeps it occupied. This set includes three bowls for your Schleich dogs and cats to eat and drink out of. There's also a bone for the dog and a basket where the cat can rest in. Comes in Farm World style packaging.
Schleich 42293 Feed for Dogs and Cats, Released 2016.
Basket approx: 5.5cm long. Pet food bowls approx 2 cm diameter
Suitable for ages 3+. Made from PVC, painted with non-toxic acrylic paints.
A great size to fit a 1:12 scale miniature dollhouse scene or pet store
Other items in images are not included, but are only in images for scene-setting purposes, but many of the items may be found in store also, depending on stock availability. 
Age 3+