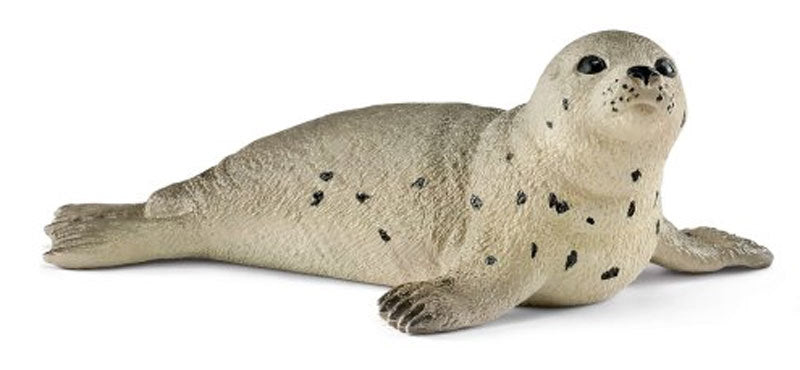 Schleich Seal Cub - 14802
Schleich
Regular price $12.90 Sale
Schleich Seal Cub -  14802 - Released in 2018, now retired.
The 14802 Schleich Seal Cub figure is a light creamy colour with some dark spots. Seals are found in colder waters, around the world, mostly in the arctic and antarctic regions. Seals spend more time in the water, than on land, looking for food in the form of fish or shell-fish. 
Introduced: 2018. Retired: 2022.
Seal cub measures 6.2cm x 4.3cm x 2.4cm
Brand new in sealed packaging.
Suitable for ages 3+. Made from PVC, painted with non-toxic acrylic paints.
Ages: 3+
A great size to fit a 1:12 scale miniature scene.
Other items in images are not included, but are only in images for scene-setting purposes, but many of the items may be found in store also, depending on stock availability. 

Age 3+